Furnace Repair in 
Cleveland, OH
We provide you guaranteed quick service for any type of furnace repair needs in Cleveland and its suburbs. Get in touch with us today for emergency or routine services.
When you need immediate and quick service, turn to our fully licensed and insured heating technicans and contractors. We respond quickly and with a smile when the winter weather is frigid. We help you avoid major breakdowns through a detailed evalutation of the unit. We follow by making long-lasting repairs that are affordable and meet the needs of your home or business.
Contact us today for a free estimate and dependable service in Cleveland, Parma, Lakewood, Strongsville, and beyond in Cuyahoga County and northeast Ohio.

Common Signs That The Furnace Is
Under Stress Or On Its Way To a Breakdown
Advanced
Age
The lifespan of even the best furnace units on the market is 15 to 20 years. Expected wear and tear are from long winters can cause malfunction, including airflow issues or problems with heat control. We make all types of repairs to furnace parts – including filters, motors, fans, vents and exchangers – and recommending replacing or installing a new unit if repair costs are substantial.
Dirty Clogged
Air Filters
If the furnace is running continuously, the filter will get dirty with time and this will  affect the airflow. This can lead to inefficiency and other issues that must be addressed quickly.
Cracks In The
Heat Exchanger
The furnace warms the air in your house. During the process of expelling warm air, a lot of tensions is put on the heat exchanger. It contracts and expands, causing cracks that may require repairs or total replacement.
Electrical Ignition
Problem
A faulty ignition or pilot light due to malfunction drafts or clogs will affect the performance. Repairs and maitenance need to be done at appropriate times.
Performance
Of Furnace
Continuous running, insufficient heat distribution, or shutting off intermittently is a sign of distressed furnace. It needs professional attention and proper repairing to run at peak levels.
Noise From
Furnace
When the furnace is making odd rumbling and rattling noises, it could be a result of a mechanical problem, clogged burner, or airflow issue. This issue must be addressed promptly to avoid larger issues that may require total replacement of the unit.
Whenever your furnace filters become dusty, dirty, and clogged, it is bound to have a negative impact on its efficiency and indoor quality of air. It can also shoot your utility bills through the roof. Proper maintenance, repairs and replacement of parts will help resolve the issue. Our team is always ready to help with your heating needs.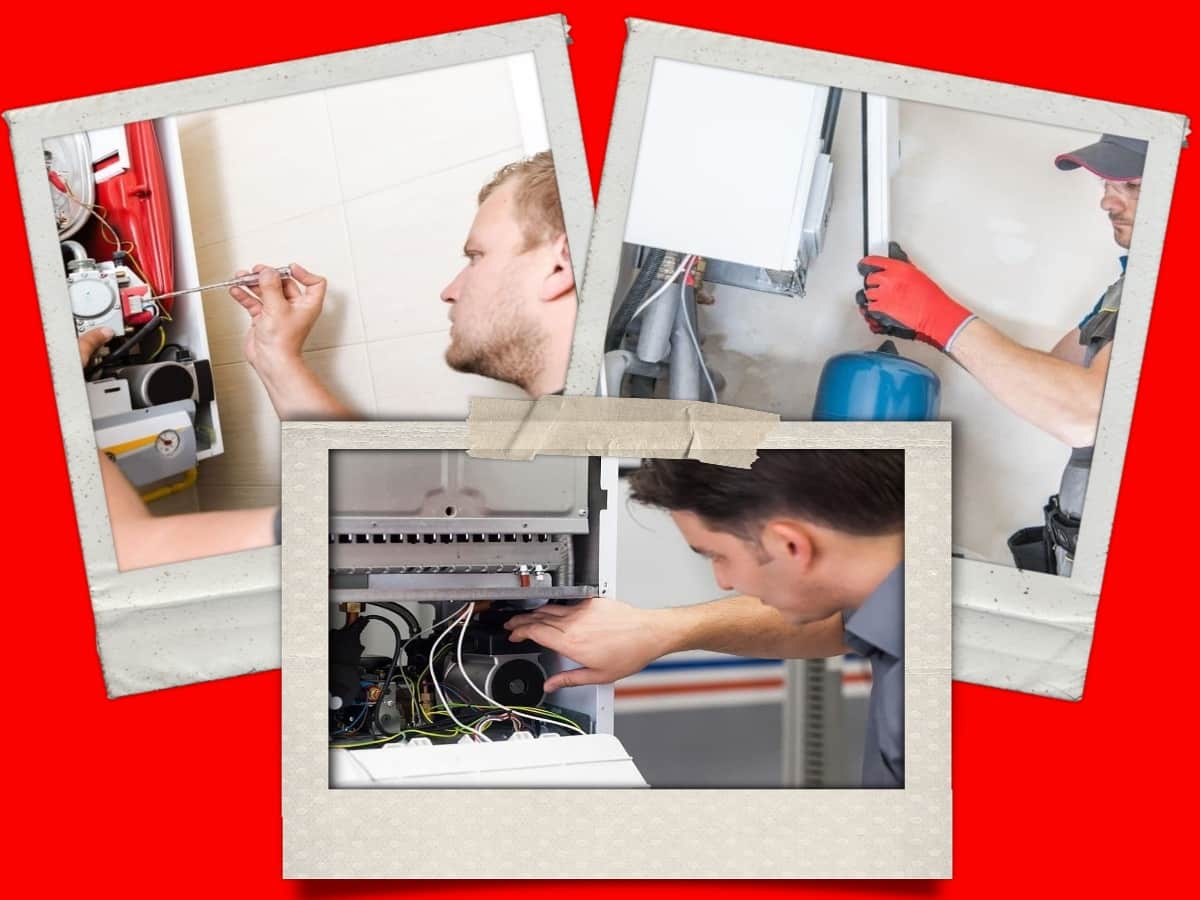 Get In Touch With Us !
At Cleveland Furnace Service we have a dedicated team of experienced technicians and professionals who are trained to help you promptly by diagnosing the problem and getting it repaired at the earliest time possible. We are dedicated to our customer comfort and complete satisfaction, and also we guarantee a lasting quality of all furnace repairs. Whenever you are stuck in cold our experts are there with a solution to keep you and your family warm by repairing the furnace in the best possible way.
Address
3301 Lakeside Ave E, Cleveland, OH 44114, United States